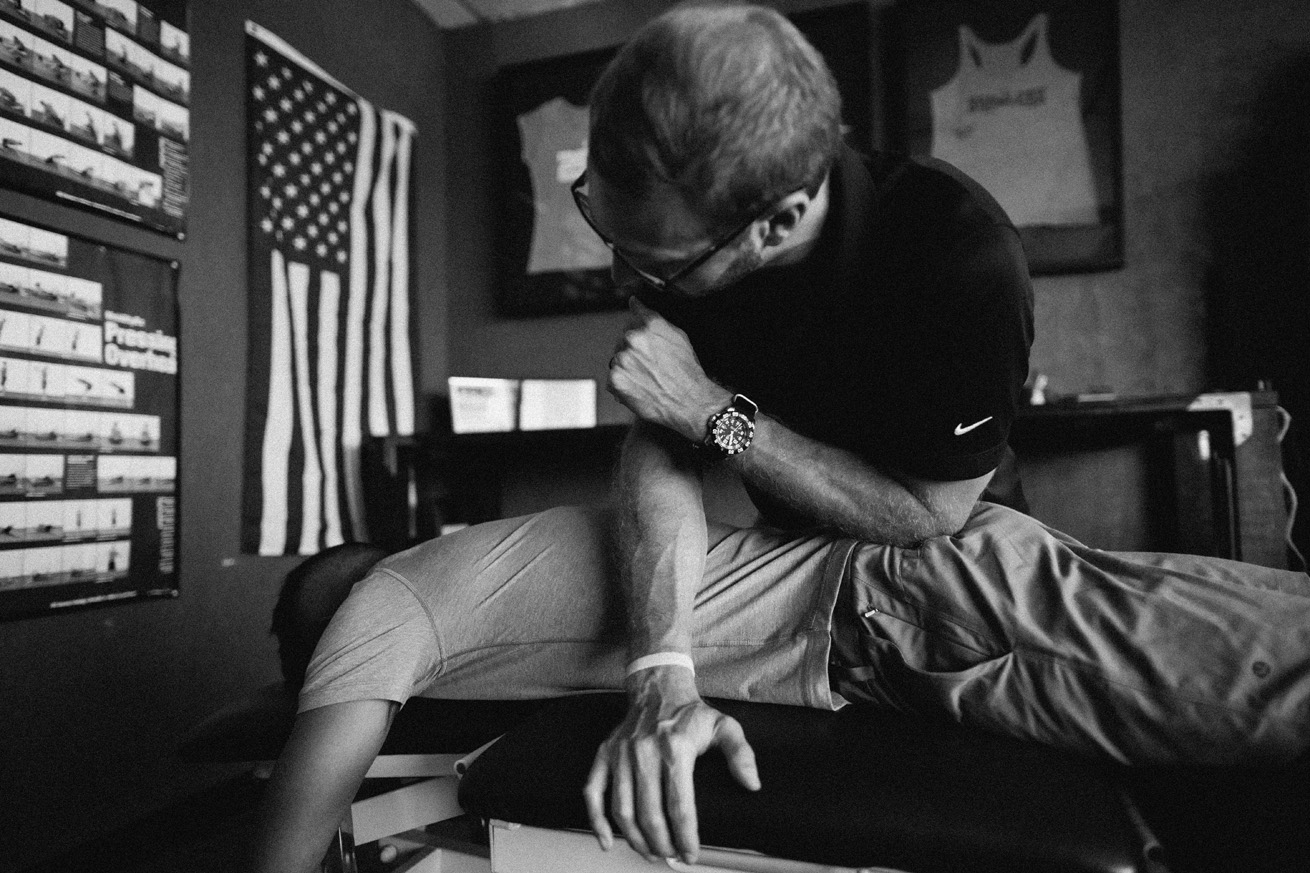 WHAT INSURANCES DO YOU ACCEPT?
Over the years we have tried to keep pace with all the insurance companies' changes including processing of claims, rules for reimbursement, care allowed, provider rules, payment rates and patient visits allowed, all of which are controlled by insurance companies. Mandated continuous changes about these issues are costly and force us to spend more time and resources on compliance with insurance rules rather than patient care. Due to these mandated continuous changes it was in the best interest to the patient to step away from insurance companies and focus on what The Sports Pod has always done best, which is to provide the highest quality health care to patients. Our policy is that all patients will simply pay for their treatment at the time of service. If you have any questions, please do not hesitate to call or text us at 214-862-1469 or Email us at: DrWuSportsPod@gmail.com
CAN YOU PROVIDE ME WITH AN ITEMIZED RECEIPT?
Unfortunately we are not able to provide an itemized receipt to submit to your insurance company. The reasons are stated above. We are able to provide a receipt that denotes that you received services at the Dr. Wu Sports Pod.
HOW LONG DOES AN APPOINTMENT TAKE?
An initial exam/treatment takes approximately 60 to 90 minutes. ubsequent treatments typically take 30-45 minutes. The Sports Pod Specialists are extremely thorough and detailed in their examinations. We also strive to educate our patients as much as possible about their ailment and possible solutions. The Sports Pod philosophy is that it is not enough to just treat the symptom, we must first uncover the root of the problem.
WHAT IS ACUPUNCTURE LIKE?
Acupuncture has been described as being very relaxing. Dr. Wu has been certified both in Canada, and the US. He often acupuncture's himself for his own injuries. Most people are reluctant to try it because they don't fully understand its benefits or how it is administered. Acupuncture is safe and is regulated by the State of Texas to ensure the safety of its citizens. Needles are used, but they are as thin as a human hair and are only used in the top portion of the skin. These extremely thin needles are used as a conduit on specific points on the body to activate our bodies natural response for healthy recovery. After a treatment many patients compare an acupuncture treatment to a full body massage, although the benefits tend to last longer.

Studies have shown that a proper acupuncture treatment stimulates the secretion of endorphins and enkephalins, norephinephrin and several other types of opioids. The release of these neurotransmitters positively influence the immune system, helping the body to naturally heal and reduce pain and inflammation. Many athletes use acupuncture to recover faster and gain that edge!
CANCELLATION POLICY
The Sports Pod is committed to providing all of our patients with exceptional care. To meet our goal of taking care of you as soon as availability allows, there is a waiting list option if you would like to be notified as openings arise before your scheduled appointment. When a patient cancels without giving enough notice, this prevents another patient from being seen.

Please call or text us at 214-862-1469, or email at DrWuSportsPod@gmail.com by 12:00 p.m on the day before your scheduled appointment to notify us of any changes or cancellations. To cancel a Monday appointment, please call or email by 2:00 pm Friday. If prior notification is not given, you will be charged $50 for the missed appointment.
ANY UNANSWERED QUESTIONS?