The overhead carry is a simple but effective overhead stability exercise that strengthens the back, shoulders, and scapular stabilizer muscles. For maximum benefit and minimum injury risk, you've got to know how to do it right.
Overhead Carry Step by Step Demo
Dr. Hogan here at The Sports Pod. We're going to go over an exercise called the overhead carry. We typically use a kettlebell so we're doing overhead carry unilaterally. A dumbbell also works just fine. The kettlebell we're going to use is 26 pounds, we need something that we can control. This exercise best works on our overhead position, shoulder stability, and strength on a single-sided basis to prevent imbalances.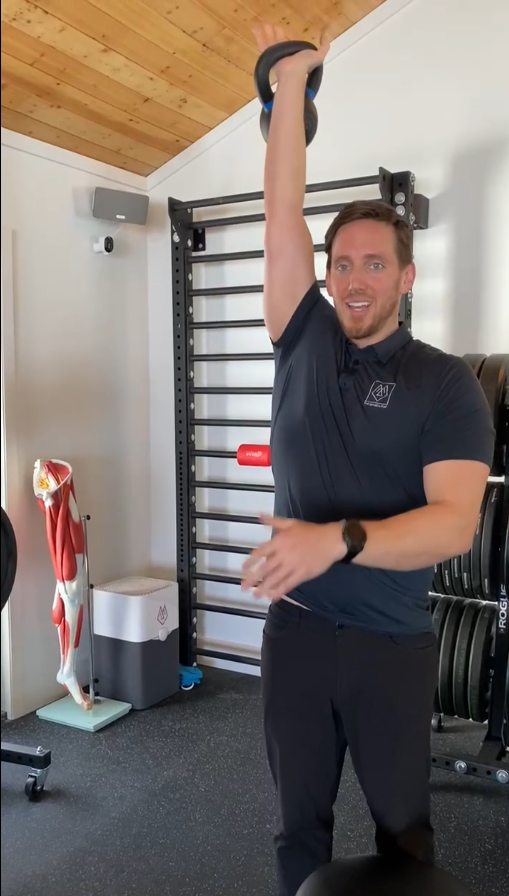 We'll first use the right arm to lift and as we take it overhead, we want the elbow locked out so there is no bend in the joint. We want to be straight up and down, ribs down, pushing into the kettlebell, and thumb facing backward. Then we are going to walk for about 45 to 60 seconds and that's it! It's a good balance of strength and endurance. Usually, three to four sets is a great place to start.
Check out the full video below for more details.